A collection of resources available in PDF format, to print and read offline or to use for distribution as handouts. All the links to 'read it' will also contain links to the PDFs on those pages (and are great if you want to share a particular resource). For the 'direct PDF links' you can 'right-click' (from PCs) to 'save as' onto your computer and then print, or print directly from your browser. All the content is written by me, Greg Macdougall, except for the 'Extras' and 'Hosted' sections at the bottom.
Note: if you have writing / a project that you would like layout/ 'DIY' publishing services for, please contact me. (I even do customized business cards)
—-
Featured for Algonquin territory
Please consider printing copies to distribute and help those in Ottawa/area understand these issues:

Protecting Chaudiere Falls sacred site
Algonquin land claim for eastern Ontario

—-
Booklets
Aboriginal Understanding booklet
Activism Course eBook/booklet
—-
Articles
Expanding the Conversation: MMIMB
How can we make our media more effective in contributing to social change?
Call Us Crazy
Residential Schools
Supporting Independent Media to Grow
Saving the Land, Saving History
Nutrition: We heard it's good for you
—-
Extras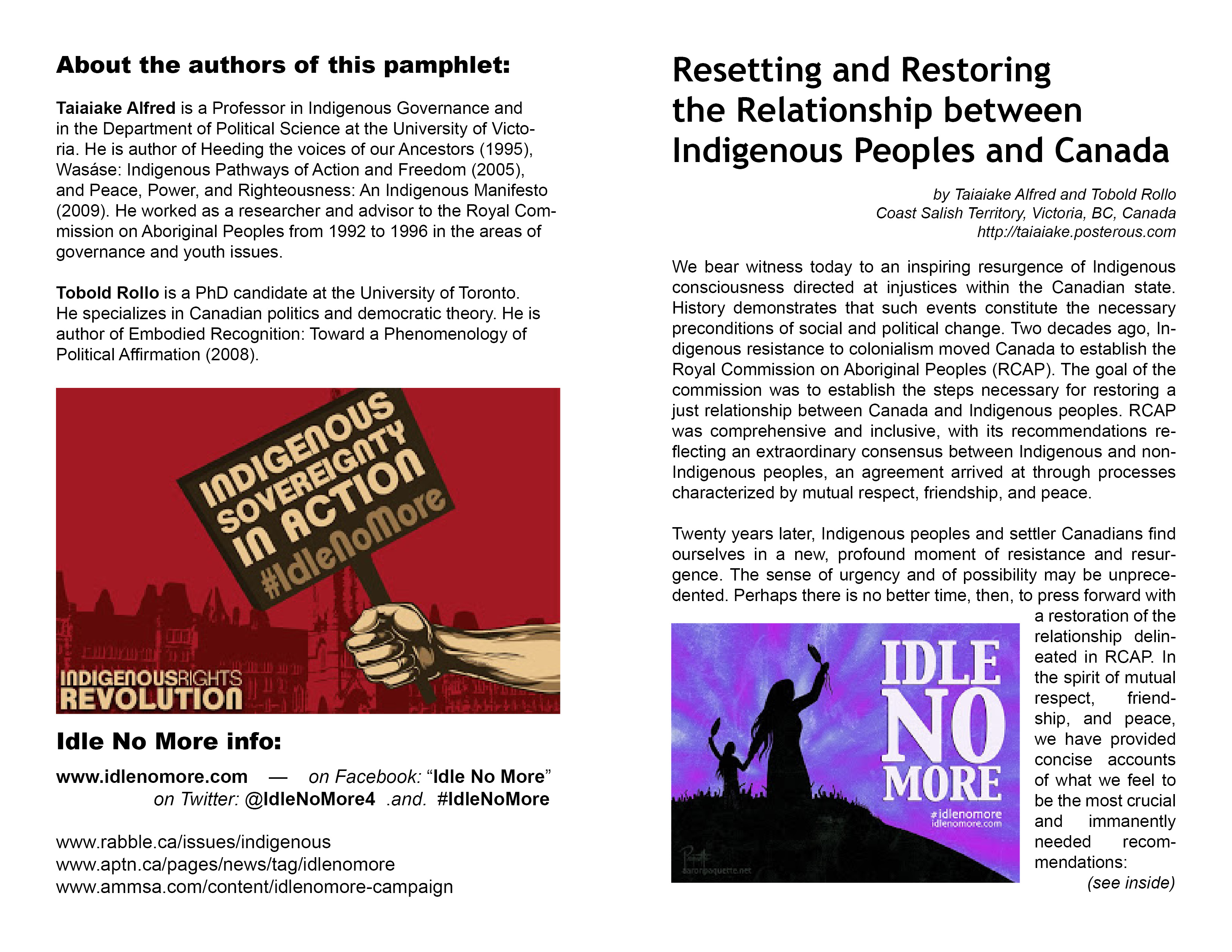 Idle No More pamphlet
rabble rouser print editions
Radical mental health
Residential school apology
DIY Back Exercises
—-
Hosted
Ojibwe language book
Counterbalance: Zine on Mental Health & Activism
The infrastructure of dissent